Kim McLean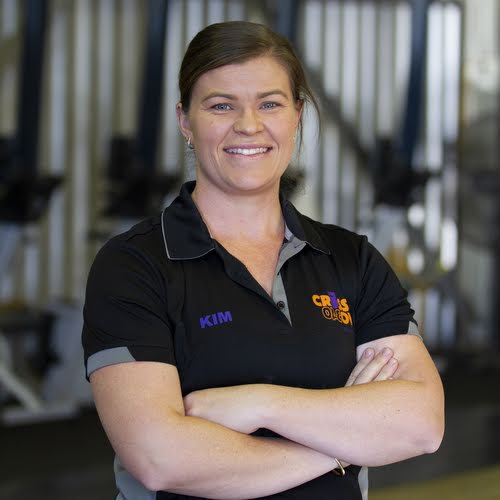 Time doing Crossfit
Training Crossfit since 2012

Crossfit Trainer since 2012

Kids Crossfit Trainer since 2017
Why Crossfit?
I was a personal trainer and felt I needed another approach on training techniques. Crossfit kept popping up and I wanted to give it a crack straight away. I did my training and bought it back to some friends first for a Saturday smash and then introduced my clients to some 'fun' workouts. I loved how it was always different and always challenging and realised how this form of training was going to be great for my sport and clients. I joined the previous Crossfit 2340 box and was hooked. My dream of being a business owner of a fitness centre was filled from January 2015 and now sole owner from November 2020.
Best thing about Crossfit 2340?
The members are definitely the best thing about 2340. They have become family to myself and each other and will always encourage and support each other through any workout or tough time.
Qualifications
CrossFit Level 1 Trainer

CrossFit Level 2

CrossFit Weightlifting Certification

Diploma in Fitness

Cert IV Personal Training

Cert III Fitness Instructor

AWF Level 1 Club Weightlifting/Sportspower coach

First Aid and CPR
What do you do other than Crossfit?
I stay entertained with my 4yr & 2yr old daughters and husband and play/coach local hockey. I also love to spend time with my family and friends whenever I can.
Favourite Movement and Workout
Cleans and box jumps
I love the workout Grace
Coach / Life Goals
As a coach the best thing is when people look at you and smile when they achieve something they never thought was even possible. Being able to continue to challenge people of all different fitness and strength levels to keep achieving new things and having a fun time whilst doing it. Give our members and future members the best experience ever. I will continue to educate myself, and want to focus on postpartum and pregnant women and exercise. I love being able to be a business owner and coach as well as a mum. I want to give my children the best life possible, and set a good example for them.
Favourite Food
Chocolate and salmon(not together)
Quote
"Life is short. Break the rules. Forgive quickly. Kiss slowly. Love truly. Laugh uncontrollably and never regret anything that made you smile!"