Georgia Manvell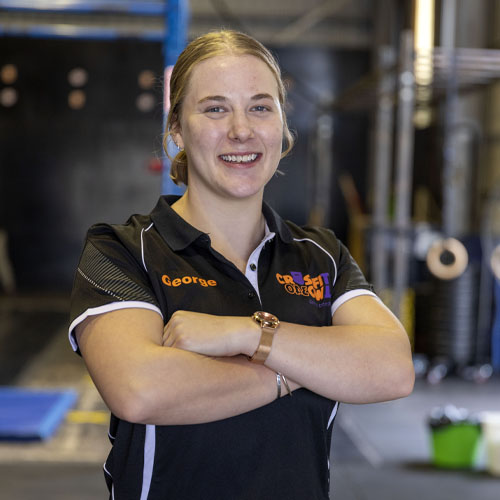 Time doing Crossfit
Started in the teens class in 2017

Moved to the big classes in 2018
Why Crossfit?
I've always been an active person with a keen interest in fitness, so I joined my first teens class at Crossfit after hearing so many good reviews. It was also a different type of fitness to what I had previously took part in. Crossfit has such a big variety - one day we are lifting and the next we are running and doing gymnastics. I love that no day is the same and there is a different mixture for every day.
Best thing about Crossfit 2340?
We are one big family at Crossfit 2340. We cheer each other on and support each other to get through anything.
Qualifications
Favourite Movement and Workout
Power Cleans

Elizabeth Workout

21-15-9

Cleans & Ring Dips
Coach / Life Goals
My goal as a coach is to be able to motivate members to help them achieve their fitness goals and have the opportunity to watch them grow and achieve things they never thought were possible. My life goal is to complete Cert III & IV to become a Personal Trainer and make the Crossfit Games quarterfinals, which is the next level past open.
Favourite Food
Salmon and avocado sushi
Quote
"Little by little, a little becomes a lot"